Villain
.
Command
.
Starter
.
Character - Leader.
Points: 13/16. Health: 12.
Detect 2.
After you activate this character, you may play an opponent's detected weapon or vehicle for free. Then deal indirect damage to yourself equal to half its cost rounded up. After the action phase ends, if that card is still in play, return it to its owner's hand.
Pistachios
High Stakes #16.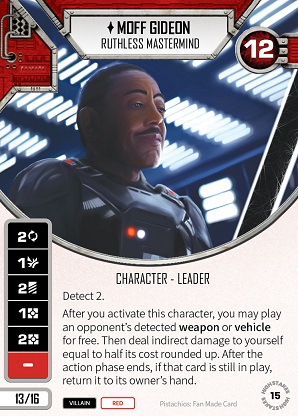 No review yet for this card.