Character - Scoundrel - Pirate - Leader.
Points: 17/21. Health: 14.
After you activate this character, you may roll 2 set-aside Pirate Loyalist (27) dice into your pool.
- Deal 2 damage to an opponent's character, or 3 damage if one of your effects caused an opponent to lose 1 or more resources this round.
ARH
Redemption #91.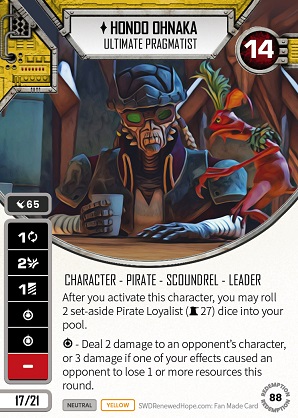 No review yet for this card.