Upgrade - Ability.
Cost: 2.
Play only if you spot a Blue character.
- Choose and do two of the following:
Deal 1 damage to a character.
Heal 1 damage from a character.
Turn a die to a side not showing a special ().
ARH
Redemption #79.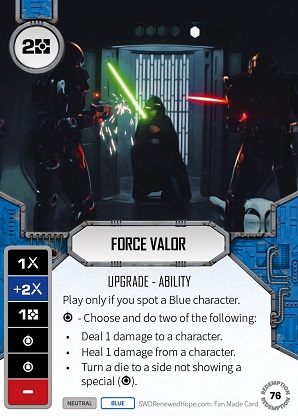 No review yet for this card.