Support - Droid.
Cost: 1.
After an opponent claims the battlefield, you may play this card from your discard pile.
Power Action - Discard this card from play to use the claim ability or power action on the battlefield, even if it has been used this round.
ARH
Redemption #59.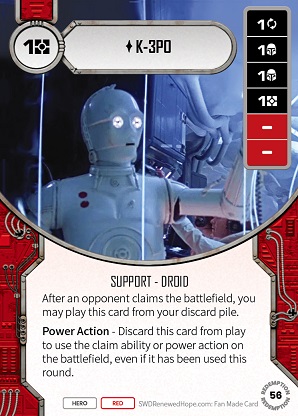 No review yet for this card.