Character - Spy - Scavenger.
Points: 11/14. Health: 11.
Detect.
After a detected card leaves any player's hand, you may draw a card.
- Choose a card in any player's discard pile and roll its die into your pool. Set that die aside after it is resolved or removed.
ARH
Redemption #29.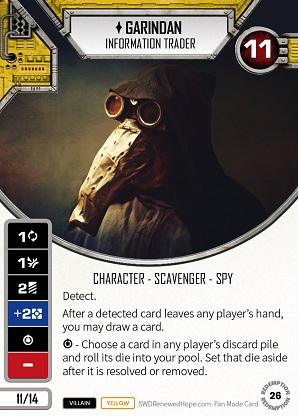 No review yet for this card.