Character - Apprentice.
Points: 13/17. Health: 12.
Before drawing your starting hand, you may shuffle 2 copies each of Feel Your Anger (82) and Anger (71) into your deck.
After you activate this character, deal 2 indirect damage to an opponent. Force that opponent to turn this character's character dice to sides of their choice.
ARH
Redemption #2.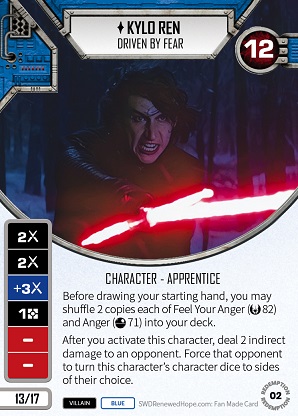 No review yet for this card.