Neutral
.
Command
.
Starter
.
Upgrade - Droid - Mod.
Cost: 0.
Modify vehicle support.
Action - Exhaust this upgrade and spend 1 resource to add or remove a token on the attached support or on one of the attached support's upgrades. (Damage tokens are always added/removed in increments of 1 damage)
ARH
Faltering Allegiances #75.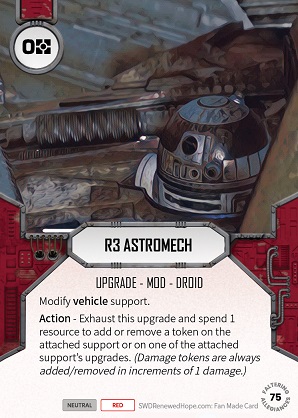 No review yet for this card.