Neutral
.
Command
.
Starter
.
Spot a Red character to heal 2 damage from a character. Spot 2 Red characters to turn a die to any side. Spot 3 Red characters to resolve one of your dice, increasing its value by 1.
ARH
Faltering Allegiances #71.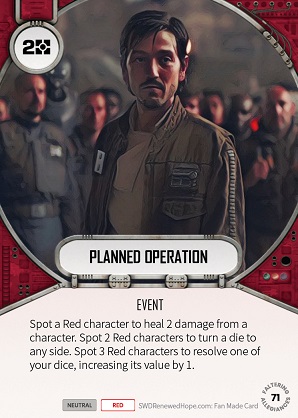 No review yet for this card.