Support - Vehicle.
Cost: 3.
After you exhaust this support, you may discard a card from your hand to draw a card.
Power Action - Exhaust this support to force an opponent to lose 1 resource, or 2 resources instead if you have fewer characters in play than that opponent.
Naomie Fontaine
Faltering Allegiances #58.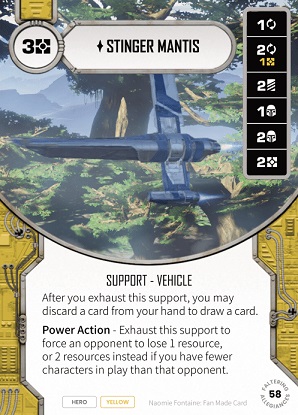 No review yet for this card.