Character - Inquisitor.
Points: 10/13. Health: 11.
After you activate this character, turn an opponent's die to a symbol showing on one of this character's character dice
- Turn another one of your character dice to any side and resolve it, increasing its value by 1, or by 2 instead if it is showing the same symbol as an opponent's die.
ARH
Faltering Allegiances #3.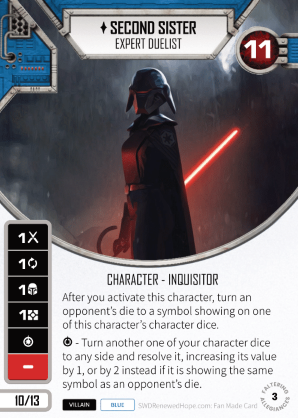 No review yet for this card.