Neutral
.
Command
.
Common
.
Activate one of your characters or supports. Then, if you have 5 or more dice in your pool, turn one of them to a side with a symbol not showing on any of your dice.
Ameen Naksewee
Covert Missions #120.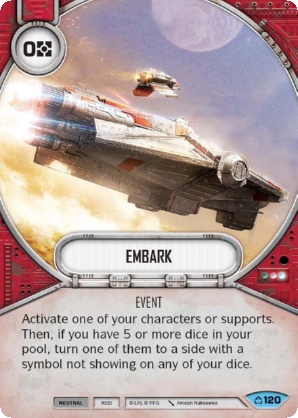 No review yet for this card.