Character - Scoundrel - Scavenger.
Points: 10. Health: 8.
Power Action - Play a Yellow card from your hand (paying its cost). Then reroll an opponent's die or reroll up to 3 of your dice.
"The Outer Rim is a lawless place." Jennica Pierce
Marius Bota
Allies of Necessity #9.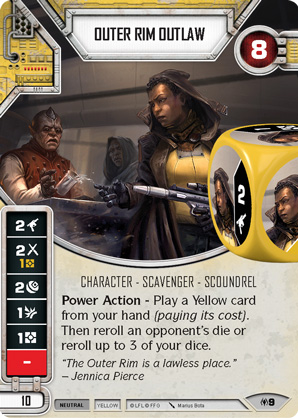 No review yet for this card.