Support - Vehicle - Podracer.
Cost: 2.
Ambush.
After you resolve this die, you may discard the top card of a deck or, if you spot Anakin Skywalker, discard a random card from an opponent's hand.
Mark Molnar
Way of the Force #102.
Reprinted in: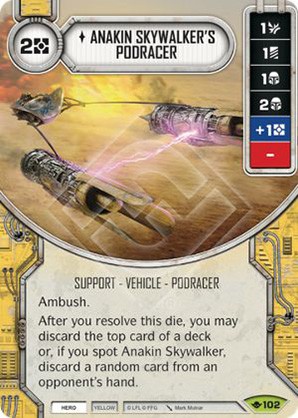 No review yet for this card.