Support - Vehicle.
Cost: 3.
After you activate this support, you may turn one of your non-unique character dice to any side. If you spot Plo Koon, you may resolve that die.
Ameen Naksewee
Way of the Force #65.
Used as parallel die by: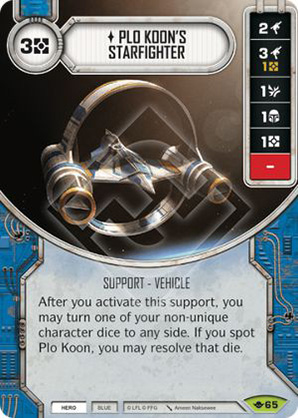 No review yet for this card.