Neutral
.
General
.
Starter
.
Character - Jawa.
Points: 6. Health: 6.
This card was errata'd
After you activate this character, you may discard one of your supports or upgrades that costs 2 or more from play to gain 1 resource.
"I can't abide those Jawas. Disgusting creatures!" C-3PO
David Kagg
Rivals #4.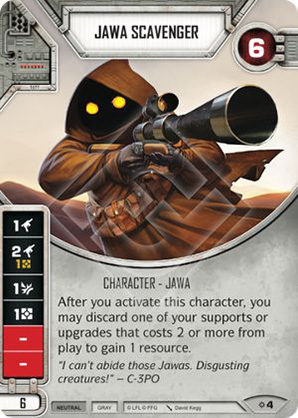 No review yet for this card.