Character - Twi'lek - Leader - Jedi.
Points: 9/12. Health: 10.
This card was errata'd
- Turn one of your Blue or Red dice to any side. Turn an opponent's die to any side.
"Sometimes it takes courage to stick to one's beliefs."
Jeff Lee Johnson
Legacies #29.
Reprinted in: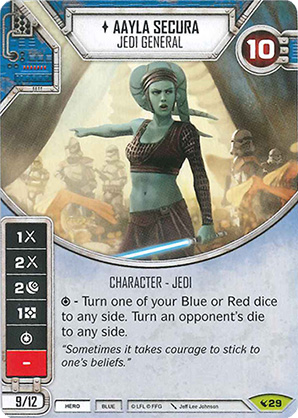 No review yet for this card.