Hero
.
Command
.
Legendary
.
Support - Vehicle.
Cost: 4.
- Deal 1 damage to a character. Reroll this die instead of removing it from your pool.
Poe Dameron's X-Wing was modified to be even more versatile than the standard T-70
Darren Tan
Awakenings #32.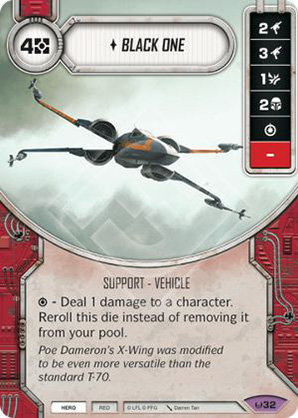 No review yet for this card.