Villain
.
Force
.
Legendary
.
Upgrade - Ability.
Cost: 2.
Blue character only.
- Deal 1 unblockable damage to another character. Then you may turn one of its character or upgrade dice to any side.
Rob Rey
Awakenings #13.
Used as parallel die by: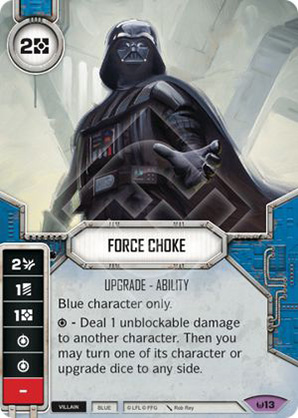 No review yet for this card.