Character - Apprentice.
Points: 10/13. Health: 11.
This card was errata'd
- Choose an opponent's character. Then look at a random card in that opponent's hand and deal damage to that character equal to the cost of the card you just looked at.
Darren Tan
Awakenings #11.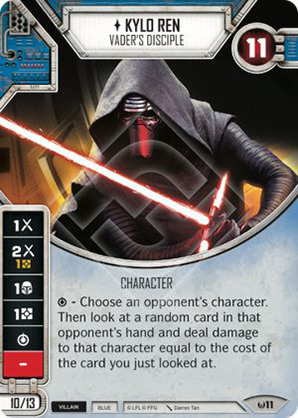 No review yet for this card.